The Lancaster-Lebanon Education Foundation (LLEF) has partnered with Community Aid and has a bin at Fairland Elementary School. LLEF will be conducting a donation drive May 17-31st. Donated items may be brought to the front desk at Burle Business Park.  By participating in this event you will not only be able to impact your community, but also the Foundation.
Accepted items include…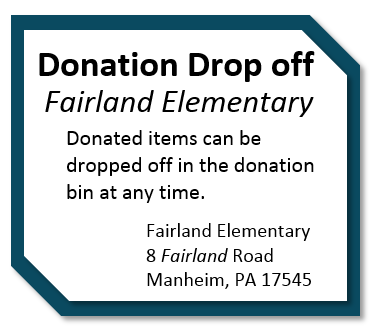 Men's, women's, and children's clothing, new and used.
Shoes, pursues, wallets, belts, ties, wigs and hats.
Household items, such as pots, pans and glasses.
Home decorative items.
Music CD's, DVD's, and video games (no VHS or Cassette Tapes).
Books (no textbooks, library books or encyclopedias), records, TV & movie memorabilia.
Art work and any collectibles.
Linens, towels, blankets, sheets and curtains
Click to learn more about CommunityAid.